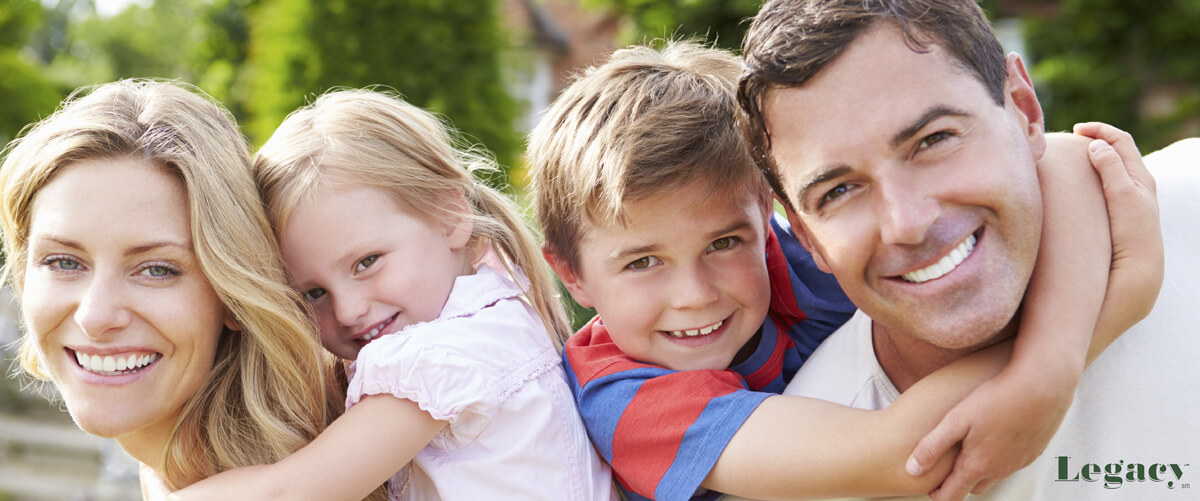 Whole Life Insurance
Permanent Cash Value Life Insurance
Whole life-insurance provides permanent protection for your entire life while building cash-value and providing significant benefits while you are alive. It is the foundation of your financial plan. Without it, all else can fail. 
Are you wondering what to do when it comes to purchasing life insurance? Contact us to learn how permanent, whole-life insurance can benefit you and your family. 
Typically, whole life insurance base premiums remain fixed for the life of the policy. A part of the premium is used to accumulate a guaranteed cash value thus adding a savings element. Dividends, which are not guaranteed, may also increase policy cash value. The policy remains in force during the insured's entire lifetime, provided premiums are paid as specified in the policy.
When deciding between whole-life and term, ask yourself if you want to rent or own? In simplistic words, term is like renting and with whole-life you own.
Did you know that you can use dividend paying, cash-value whole life insurance to create your own private reserve?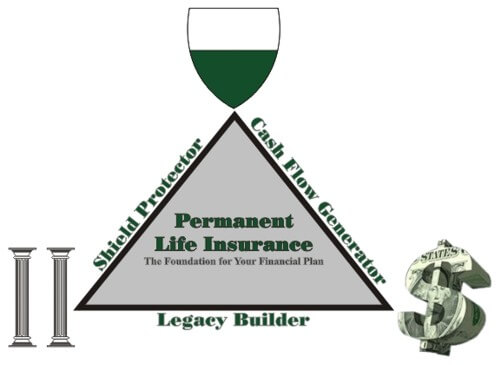 Whole life insurance policies pay claims, but they can also provide tremendous economic benefits while you are alive. Permanent, whole- life insurance, provides a living benefit. Part of your premium goes into a cash reserve and accumulates as cash value, tax-deferred. You can generally access this cash value at any time, for any purpose including emergencies and opportunities. It can also be used for many other needs like education expenses, retirement income and critical illness.
Whole life insurance can make your other assets better by providing protection and significant tax benefits. It can also provide a hedge against inflation and the other eroding factors of your money.
Guaranteed Rates: Your base premium is locked in and guaranteed to never increase once approved and issued.
Popular Whole Life Insurance Riders:
Waiver of Premium – The waiver of premium rider typically states that the insurance company will waive the premiums due should the insure become totally disabled. Different companies have different definitions, so you'll want to verify this when applying.
Critical Illness – The critical illness rider allows the insured to accelerate a portion of the death benefit of the life insurance policy. Instead of paying out only upon death, these policy riders provide a benefit if the insured is diagnosed with either terminal diseases or chronic illness that may require continuous care over an extended period. These diseases often include illnesses such as heart attacks, strokes and cancer.
Long Term Care – As an alternative to a separate long term care policy, this rider lets you access money from a part of your life insurance policy during your own lifetime if you are receiving long term care services.
Paid-Up Additional Insurance (PUA) – The PUA rider gives the owner the right to purchase paid-up participating insurance on the insured's life. The primary benefit of this rider is that it offers premium flexibility, so you can add varying amounts of premium to a whole life policy. The greater the premium paid into a policy the greater the protection afforded by the policy, the greater the guaranteed cash value, and the greater the tax deferred accumulation of cash values and dividends.
Benefits of Owning Permanent, Whole Life, Cash Value Life Insurance
Whole Life Insurance is a very unique and flexible financial planning tool to help you and your family to achieve real financial independence. Properly structured and properly funded Permanent, Whole Life, Cash Value Life Insurance provides you with exceptional benefits.
Life insurance protects your family with the money they need in the event of your death. It can replace your lost income, pay-off mortgages and pay-off consumer debts, along with paying any medical expenses and burial expenses as a result of your passing.

Cash value life insurance is a forced savings plan.  It forces you to "Pay Yourself First!" Cash values accumulate tax deferred, can be accessed tax free and provide tax-free income during retirement. You also have a liquid 'emergency fund' for life's unexpected events, and a private financial system for financing opportunities.

Life insurance generally bypasses probate, and it is private (no public records). Life insurance can be used to pay income taxes on qualified plans and your estate taxes at your death.
In summary, the protection and wealth building benefits of whole life insurance make it the most comprehensive financial tool available today. Its great value is enhanced by its flexibility, which enable it to be customized for your needs. Premium flexibility is provided by premium and dividend options. The loan feature and the ability to withdraw dividends provide a readily available liquid asset. Together, the guaranteed cash value, guaranteed death benefit, and guaranteed premium provide a solid foundation for financial protection and the building of wealth in an uncertain world.
We are an independent life insurance agency representing the nation's most trusted, whole life, mutual insurance companies. Call to apply: 228-875-5545.